Women Changing South Africa
Foreword
Khadija-Patel
In 1956, more than 10 000 women marched on the Union Buildings to protest against the violation of human dignity that was the pass law. Theirs was a highly disciplined, organised movement against the indignity enforced on black women by the apartheid regime. That march was one of the most iconic displays of resistance against a morally bankrupt regime. In itself the women's march of 1956 is exemplary of the power of women against oppression.
And the images of that day, of women filling up the amphitheatre of the Union Buildings, are now hallowed in our history.
One person writing about that day described it like this: "Many of the African women wore traditional dress, others wore the Congress colours, green, black and gold; Indian women were clothed in white saris. Many women had babies on their backs and some domestic workers brought their white employers' children along with them. Throughout the demonstration the huge crowd displayed a discipline and dignity that was deeply impressive."
On the day, neither then prime minister JG Strijdom nor his senior staff were present to receive the women's petition. So, as they had done the previous year, the leaders of the march left the huge bundles of signed petitions outside Strijdom's office door. The petitions were removed — Strijdom never even glanced at them. You would have to look hard for a more emphatic display of refusal to actually listen to women.
But the voices of those women carried further into the future and it remains a mantra for the present day: "Wathint' abafazi, wathint' imbokodo [You strike a woman, you strike a rock]."
In honour of those women, August 9 is Women's Day. Along with it, the month of August has been billed Women's Month. So, for the past three weeks, big business, government and your garden-variety Instagram influencer have turned themselves into women's rights activists. Much of it would be laudable if it also weren't a barefaced attempt to turn the struggle for women's rights into some kind of Valentine's Day, complete with trite Hallmarkesque greetings. It is as though the commemoration of the 1956 march, and activism for women's rights, is centred on the actions of individuals alone.
This is a betrayal of the thrust of resistance embodied in the women's march. Although the celebration of individual triumph remains important, it cannot be at the expense of a concerted campaign against the continuing structural imbalances in society that continue to render women as the other.
Thank the ancestors that Women's Month is almost over. Women must just take over now.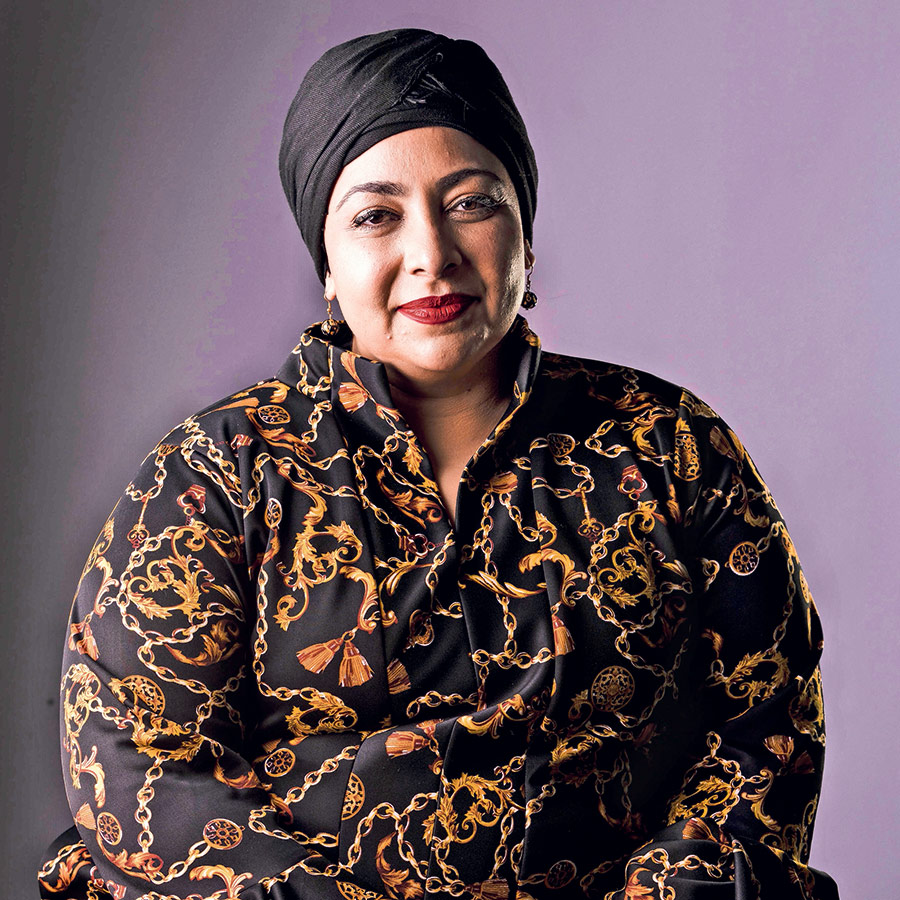 Introduction
Every year for Women's Month, the Mail & Guardian has made a point to profile the transformative work done by women. From what began as the Book of South African Women, which was a directory featuring pioneering women across different social spheres. The book grew to become a coffee table collector's item, which profiles phenomenal women – sharing their stories of how they became the powerhouses they are.
This project has consistently been a celebration of excellence and a testimony to the tireless work done by South African women.
All across the globe, 2019 has been dubbed the year of the visionary woman… And in South Africa, it's no different. We are seeing stories of women shattering ceilings, redefining what it means to be successful and speaking out about the injustices in their communities and beyond.
These women are groundbreakers. Truth tellers. Change agents.
They are challenging the status quo. Marching on the streets and playing their role in shaping the nation we live in.
These outstanding individuals stand on the shoulders of a long line of resilient, bold and renegade women who came before them. This multi-platform project will tell the stories of women who are game changers, innovators and are changing the South Africa in South Africa.
As such, beyond profiling remarkable women in the following sectors will be featured:
1. Art, Film & Media
2. Banking & Finance
3. Business & Entrepreneurship 4. STEMI
5. Agriculture
6. Tourism
7. Health
8. Education
9. Sports
10. Civil Society
11. Law & Justice
12. Politics & Government
In addition to our print and online offerings of our Women Changing South Africa supplement the M&G will host a special event on 30 August 2019, where the women featured in the supplement will be celebrated.
Women Changing South Africa is the ideal opportunity for brands to showcase their pedigree for social responsibility. It is not just a stellar marketing opportunity. It is a good cause.
The M&G ensures that the association of your brand with Women Changing South Africa will be amplified among the discerning audience of South Africans – an audience that is affluent, forward-looking, curious about the world, and invested in change and innovation.
Profile Photographs
Photographs were sourced directly from the individuals featured. Every effort has been made to identify and credit the photographers but this has not always been possible. Any oversight should be brought to our attention and it will be corrected online.
How we choose the Women changing South Africa
At the beginning of June, we open up nominations for Women changing South Africa.
Once nominations close we go through the list thoroughly shortlisting potential candidates. We select candidates for each category.
Our team of writers then contact the selected candidates and we write profiles based on these interviews.
If you know someone we should profile in 2020, be sure to nominate them when entries open next year.