MICT SETA leading the way

The South African Information Communications Technology (ICT) sector is known to be the largest in Africa and is a significant contributor to the country's gross domestic product (GDP).
The advent of the fourth industrial revolution implies the acquisition of digital skills is essential, especially in relation to the labour market, to propel the growth of the technology sector. But, there is an enormous gender gap in the sector that needs to be addressed urgently, not only for reasons of justice and equality but also for the growth of the economy.
The Media, Information and Communications Technologies Sector Education and Training Authority, known as the MICT SETA, operates in a dynamic sector which is divided into five sub-sectors, namely advertising, electronics, film and electronic media, information technology (IT) and telecommunications, and is responsible for skills development in sector.
Over the years the MICT SETA has been partnering with Mpande Technologies to implement learning interventions that address skills demands in the ICT sector. Mpande Technologies is led by a phenomenal woman who is the epitome of black excellence breaking barriers, managing director Cecilia Montle.
Her passion for technology led her to study and obtain several qualifications, which include a National Diploma in Financial Information Systems, a certificate in MCSE, computer hardware and networking and a certificate in Basic IT and computer programming with specialisation in C++ and Java languages to mention a few.
"I have always been passionate about technology and this is the field that has always been dominated by male counterparts," Montle says.
Her desire to break barriers also led her to be one of the few women in South Africa who are contributing significantly to the growth of the sector.
"Truly it is an honour for me to be heading up a position of such huge responsibility, however, what is important for me is to see more young black women contributing to the growth of the sector," Montle says.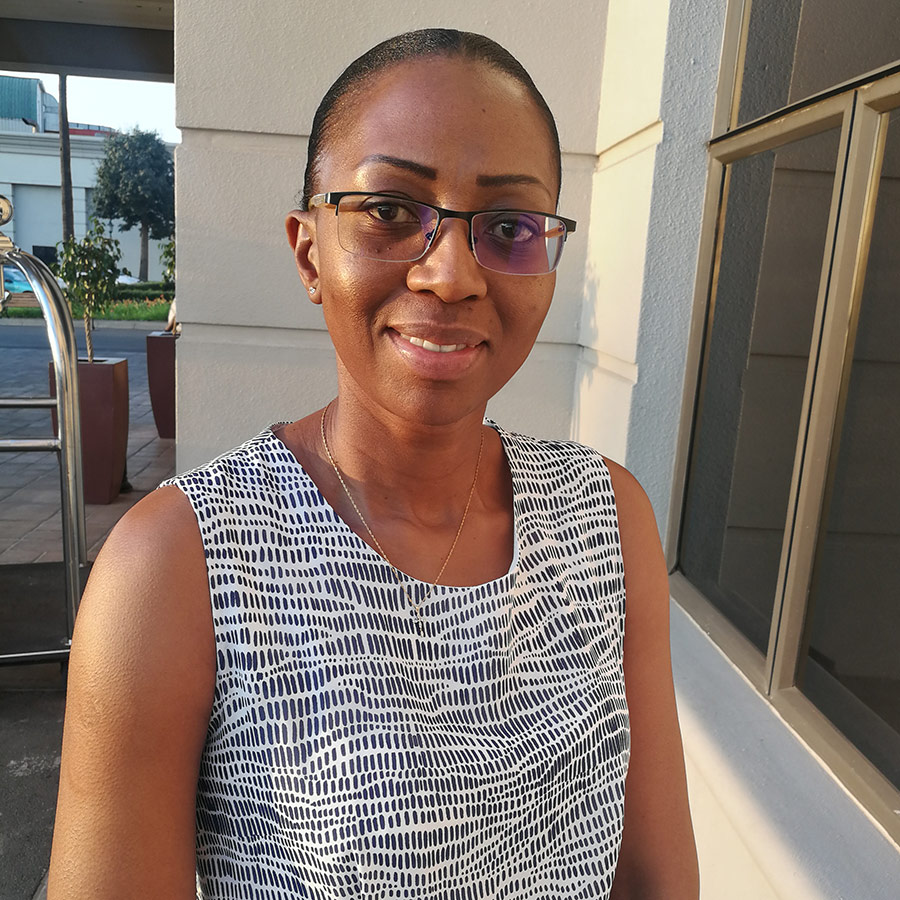 Cecilia Montle, the managing director of Mpande Technologies, together with the South African Information Communications Technology sector, is breaking barriers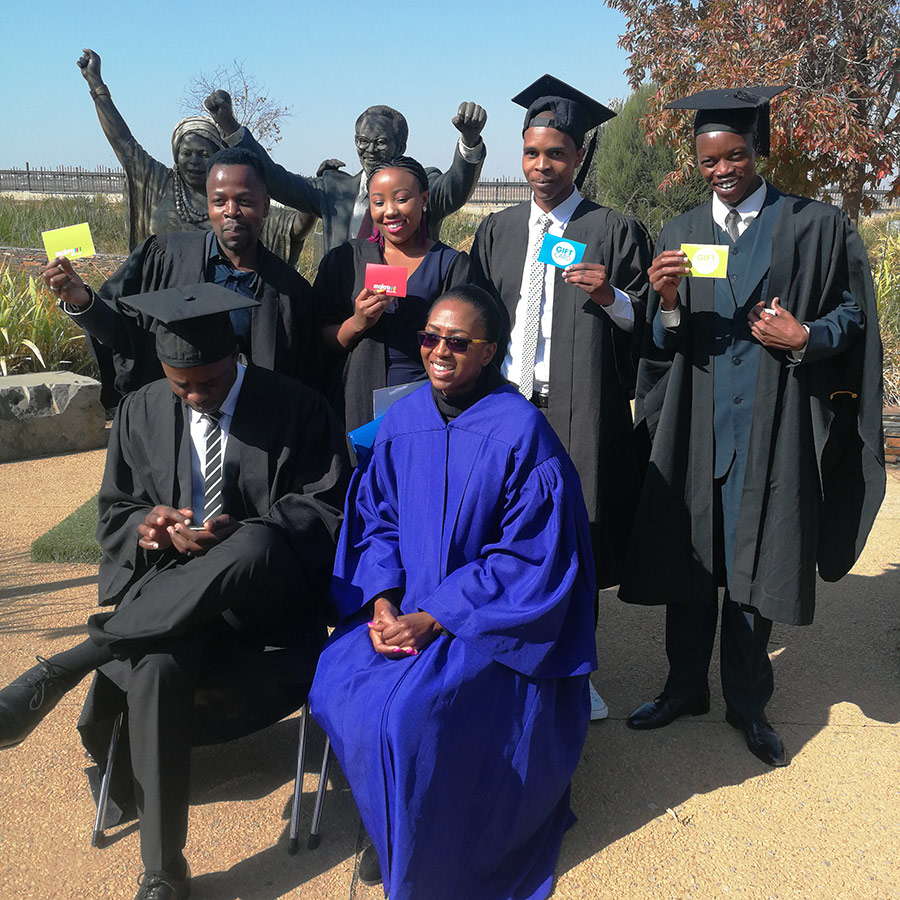 Best students in Software Development Learnership 2017/2018 with their rewards
1. Please give a brief profile of Mpande Technologies
Mpande Techechnologies is an ICT company established in July 2005. Our aim is to provide state of the art IT and Telecommunication solutions, products and services to our most valued clients.
Our Core business is business solutions services, project management, networking and cabling, hardware supply and Seta accredited skills development training.
2. Highlight the journey you travelled to ensure the success of Mpande as a woman owned ICT company.
What keeps the business afloat in the 14 years of its existence is focus and determination — not discounting the grace that sustained us in our trying times when the human factor could not step in.
We set realistic achievable goals aligned with new technologies by synergising resources, technologies and processes to maximise on output.
Experience has also taught me that excellent service delivery first then gratification later.
3. What are the challenges you experienced while building the company, particularly in a male dominated industry?
Being a woman in a male-dominated industry comes with its own challenges. Clients tend to overlook and undermine the strength and capabilities of a woman. What helped me to gain access was a positive attitude of not giving up. Sometimes I had to throw my weight around. I would knock at the same door over and over until I experience a breakthrough.
4. What are the key factors in building a successful company?
A positive attitude. I set my mind on being an entrepreneur against all odds and did not make room for alternatives.
I personally believe that education is an intellectual virtue. Upskill oneself to keep up to date with the ever evolving times and the demands of innovation.
5. What are the future prospects for Mpande Technologies?
Having survived the turbulences in the past 14 years, I see a brighter future ahead of us. We are positioning ourselves to leverage in the fourth industrial revolution to have a competitive edge in that space.
Cecilia Montle, the managing director of Mpande Technologies, together with the South African Information Communications Technology sector, is breaking barriers