Women Changing South Africa
STEMI
Dr Gaokgatlhe Mirriam Tawane
Curator of Plio-Pleistocene palaeotology — Ditsong Museums of South Africa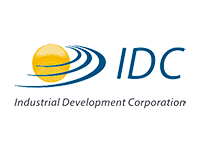 Gaokgatlhe Mirriam Tawane has plenty of impressive achievements under her belt, especially the one where she became the first black woman in South Africa to graduate with a PhD in palaeoanthropology. This achievement demanded extensive hard work, long hours, a deep commitment and utter focus on the work — and that highlights her extraordinary character. Her stand-out accomplishments not only highlight the lack of diversity in the industry, but provide young women with a powerful example as they embark upon their own careers.
I am working in a field that's very complex and foreign to the general public, and mostly, to the previously disadvantaged. This is due to several reasons, one being that our upbringing didn't involve dinosaur toys, and our exposure was limited. The other is the complexity around the term 'human ancestry' in the black community. This translates to Badimo in Setswana, and it carries a different meaning, and I have to explain the concept to different communities.
Mirriam is passionate about science and education and has dedicated her life to finding new ways of sharing the knowledge she has gained in her field. She also comes from the town of Taung, which is home to the famous Taung Child, a discovery that changed the search for human origins. She has used her career path to inspire others, and is now the curator of Plio-Pleistocence Palaeontology at the Ditsong Museum where she oversees the collections, including Mrs Ples.
"I don't think the dialogue around women is changing; we are usually excessively praised as if what we achieved was a miracle, not [due to] hard work and our intellect," says Mirriam. "When it comes to women of colour, we are mostly allowed to participate in certain forums as a means of addressing diversity, not our capabilities. This needs to change: we need to be measured on our abilities and potential, not because we are candidates to address the disparities of the past."
Wise words from a powerful woman, who recommends that other women looking to enter her industry "work hard, don't set limitations on themselves, and never deter from a challenge".
—Tamsin Oxford