Women Changing South Africa
Agriculture
Artist, Seed Librarian, Indigenous Food Revivalist, Researcher, Teacher — Independent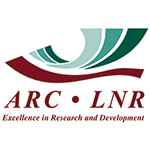 I hold space for seed stories like a librarian does, working towards an actual library that holds seeds as well as stories, instruments, archival material, art, techniques, recipes and so on. Connecting seeds with stories is a means of connecting a disconnection we face within the city; even though we are surrounded by natural world beauty in the Cape, our knowledge has been severed through colonisation and the apartheid regime.
Multi-hyphenate Zayaan Khan is a force to be reckoned with. As a seed librarian, researcher, artist and indigenous food revivalist, Khan is bringing our palates back to their roots.
The 34-year-old hails from Woodstock, Cape Town, and has been interested in making space for indigenous methods of knowing and preparing food, foraging and finding fresh ingredients and promoting food literacy and security. Khan holds a NDip landscape technology, a BTech horticulture and is working towards a Master's in environmental humanities at the University of Cape Town.
Teaching, research and learning are vital to her role as a seed librarian. Khan takes the duty of an archivist, and reimagines it to encompass a variety of tasks, sparking new discussions about ancient food practices such as fermentation through storytelling and narrative.
Khan's mother was the librarian at her school, and she felt the library was her refuge. "I remember going through every shelf and reading practically every book. Libraries have a vivid nostalgic space in my heart, especially the Cape Town City Library, when it was in the City Hall," she adds.
Khan facilitates and co-creates workshops around seeds with farmers, other seed users "and anyone, really". Workshops around seed policy and understanding how legal frameworks affects seed users is also something Khan is passionate about, and she uses seeds to make art and further add nuance to stories about seeds, nurturing and nourishment.
On teaching about food literacy, Khan believes that the process is hyper-complex, and is something that should honour and make space for different perspectives and critical thinking. Her sociopolitical take on these issues has led to her being awarded a Food XX Future Food Award and becoming a Mellon Foundation Fellow in 2019, as well as a Young Independent, and Activist Ashram Fellow in 2016.
"Through my personal process I am able to translate it into something many people can access tangibly and understand. I am by no means an expert, but I have been privy to view these issues from many aspects, and my skill is in storytelling, to open up concepts and bring in new ways of thinking or capacitating."
— Youlendree Appasamy
Twitter: @byzayaankhan